Neighborhood Council Meetings: East Central Neighborhood Council meetings are held on the 3rd Tuesday each month, excluding August. Meetings are held at the East Central Community Center, 500 S. Stone Spokane, WA 99202.
Anyone who lives or works in East Central Neighborhood is encouraged to attend. There are no dues or fees for membership. Attending three meetings in a five-month period brings voting rights.
Please join us!
Next Neighborhood Council Meeting:
Tuesday, March 21st – 6 p.m. at East Central Community Center.
Mission Statement: To protect and preserve the East Central Neighborhood and its quality of life through planning, visionary leadership, accountability, and neighborhood volunteers working with City of Spokane departments, agencies, and neighbors for the benefit of current and future residents with the aid and assistance of Community Development Grants and other funding sources.
East Central is one of the oldest neighborhoods in Spokane…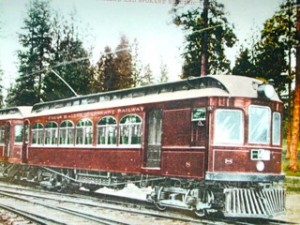 It was the first area to be developed outside of the downtown because of its flat land. In the late 1800's, people began settling in the flat farmlands along East Sprague and Trent Avenue. The area was referred to as the "Park Neighborhood" and the earliest plats were Union Park and Liberty Park.
More than 600 historic homes…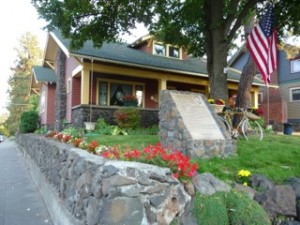 As a result of this historic pattern of development, East Central has more than 600 historic homes. The neighborhood has four large parks, two of which (Liberty and Underhill), are linked by the scenic Ben Burr Trail that runs along the basalt bluff that helps define the neighborhood. Early residents were predominantly of Scandinavian descent, but since World War II, East Central has developed into the most racially diverse neighborhood in the Spokane region.
More than 1,300 businesses…
There are more than 1,300 businesses in the East Central neighborhood making it one of the larges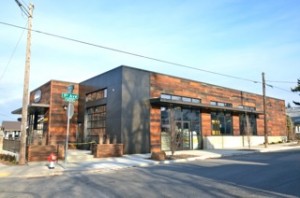 t neighborhood commercial areas outside of the downtown. East Sprague was traditionally known as the "Gateway to Spokane" but more recent growth in the Valley has created a new and challenging environment for East Central businesses. The neighborhood was divided by the building of the interstate freeway and is currently struggling with potential loss of hundreds of homes and businesses related to proposed expansion of that freeway. As a result, neighborhood preservation and economic development are high priority action areas.
The East Central Neighborhood Steering Committee/Council…
Works closely with the East Central Community Organization (which manages the community center) and the East Sprague and South Perry Business Associations to provide a voice for residents and business owners and to help maintain and revitalize the neighborhood in all of its many facets. There are seven residential neighborhoods within East Central, each of which has a team composed of volunteers from COPS, Block Watch, and the Neighborhood Council who work together for the welfare of the sub-neighborhoods. East Central civic groups have been leaders in Spokane in implementing innovative programs for housing rehabilitation, unity in the community, and neighborhood business revitalization. Our vision is of a beautiful, tolerant, diverse community with affordable housing and a wide array of business services.
The Neighborhood Council has active working groups in the following goal areas:
CDBG Needs Assessment and Allocation
Neighborhood Clean-up
Historic Preservation
Traffic/Transportation
Economic Development
Housing
Pilot Centers and Corridors
Please visit these other neighborhood websites